Background of Dicky Tickers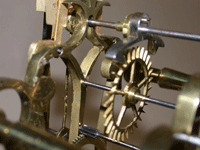 In 1980 Stella joined her brother and father the late Peter Haward F.B.H.I in the family business Haward Horological Ltd, making and repairing public clocks and making facsimiles for museums.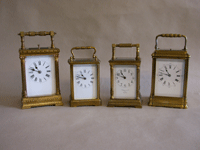 This experience helped her to qualify as a Member of the British Horological Institute. In 1994 Stella established Dicky Tickers to carry out antique domestic clock repairs and restorations. Stella is now the chairperson of the Ipswich branch of the BHI and a Fellow Member of the BHI. Previously Stella was on the board of Direcotrs at the BHI, after 15 years service in July 2020 she stood down from the position aswell as having been national chairman for 3 of those years. She is also a member of The British Watch and Clock Makers Guild.
Below are some related links to Dicky Tickers: